According to anthropologist Akhil Gupta, the structural violence of the state in India kills two to three million people every year, mostly lower caste or tribal women and children. Yet, numerous anti-poverty programs target a population that actively participates in the democratic project through the electoral process. Gupta tries to explain this paradox in his new book, based on a detailed ethnography of the Indian bureaucracy.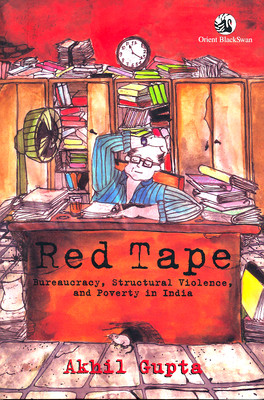 "To be governed is to be at every operation, at every transaction, noted, registered, enrolled, taxed, stamped, measured, numbered, assessed, licensed, authorised, admonished, forbidden, reformed, corrected, punished."[1] Without directly referring to this quote from French anarchist Proudhon, Gupta provides a similar description of the Indian government that perceives poor women and children as "segments of the population that had not been as extensively surveyed, counted, classified, measured, injected, or schooled in the past" (261).
In fact, his references are less Proudhonian than Foucauldian. Basing his argument on the concept of biopower as it was elaborated by Michel Foucault, Gupta suggests that poverty in India has been normalized through numerous statistical projects aimed at measuring it. As a consequence of this normalization, the killing of the poor is neither considered a violation (of law, justice, morality or the Constitution), nor a scandal that delegitimizes power.