Consistent with the 'strategy' theme of the current issue of Perspectives on Anarchist Theory (No. 27), Shane Burley lays out what the anarcho-syndicalist tradition offers movements outside the workplace.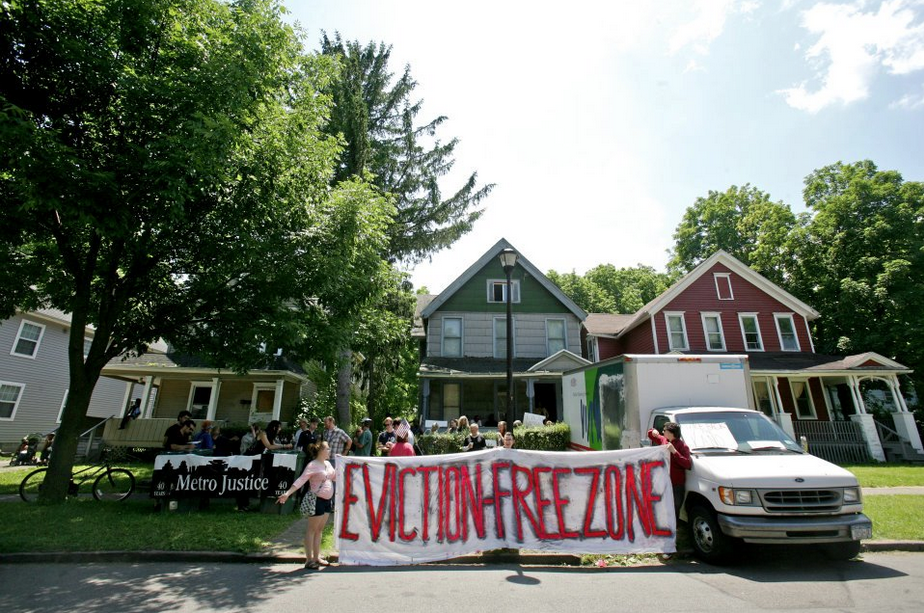 There has been an effort by scholars and organizers alike over the last forty years to segregate anarcho-syndicalism from the rest of the broad anarchist movement. The labor movement dominated social struggles in the first half of the twentieth century, but as large business union bureaucracies were formed and new shop organizing began to diminish, the participation of anarchists in labor began to wane as community struggles around environmental issues, LGBT and women's struggles, and housing justice took precedence. The syndicalist strategies that defined the earlier successes of anarchism internationally diminished to only the most hardcore adherents of a labor strategy, though these ideas have had spikes during periods of economic crisis. This shift away from syndicalism as a strategic foundation has robbed movements of some of their tactical inspirations, and organizers from the New Left forward attempt to reinvent the wheel every time, completely reimagining every struggle as though it was disconnected from the entire history of libertarian social movements. This is a loss as these developing community struggles can still look towards these syndicalist battles in the workplace as a model for how to democratically structure movements.
The idea of community syndicalism, bringing the syndicalist organizing strategy out of the workplace and into other aspects of life, can be a way to intentionally create a specific set of tactics. These tactical choices could take the form of solidarity structures that form as a union, which mean that they unite a set of interests against an adversary that is in control of a particular sector of society, such as labor, housing, or healthcare. These different sectors are the different puzzle pieces of social life that are all intimately affected by access to resources, and one in which a real element of class is present at all times. Since syndicalism in the workplace does not rely on simply one tactic, but instead on the use of solidarity, trying to utilize community syndicalism could simply mean a whole range of strategic points all building on some of the basic ideas of anarcho-syndicalism. The question then arises: what are the core elements of anarcho-syndicalism that can be boiled down and moved from the shop floor to the neighborhood, from workers issues to healthcare and environmentalism, and to all the sectors where class struggle takes place?