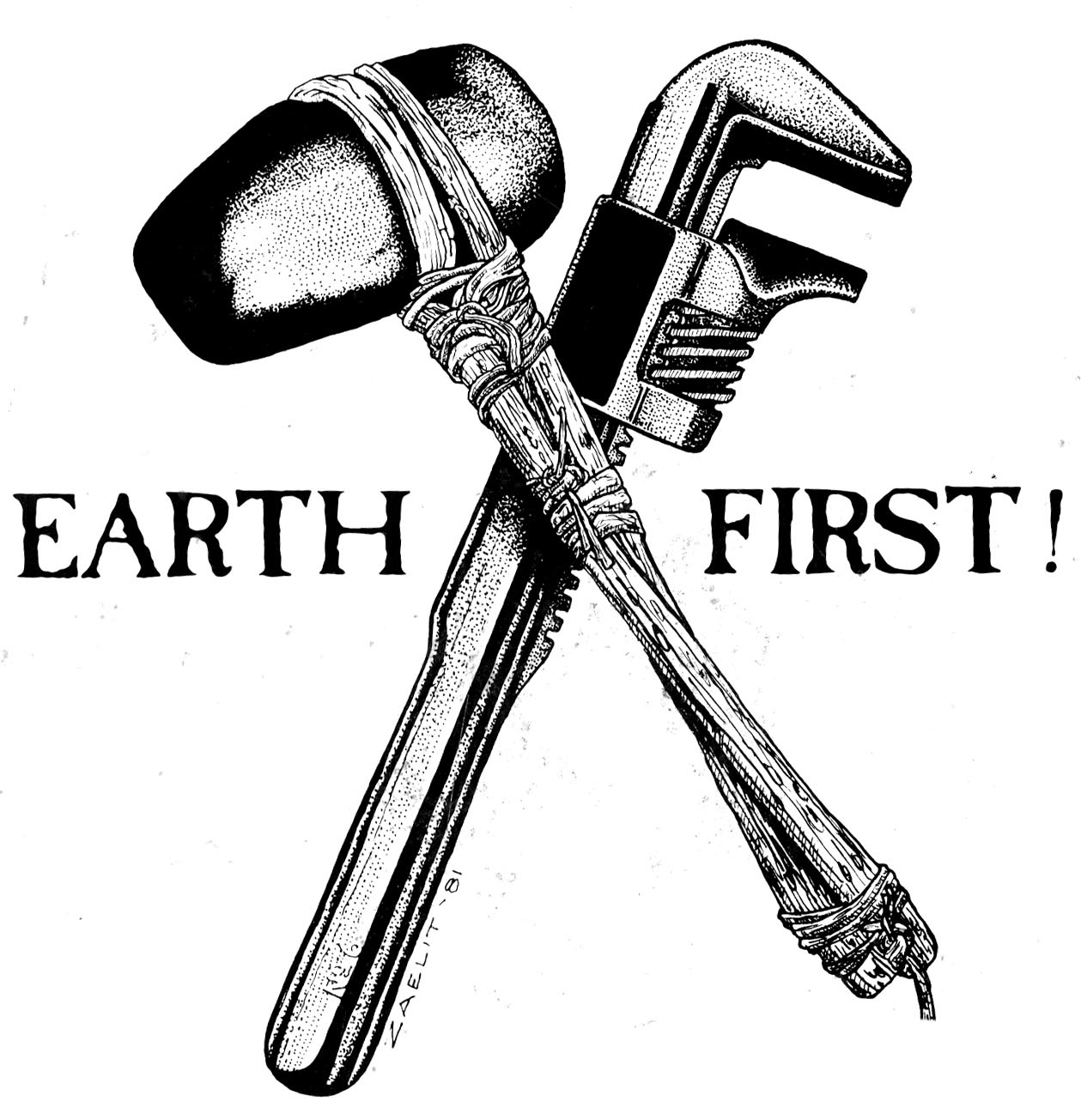 There is a clear case to be made for the connection between ecology and anarchism.1 Many philosophers, academics, and radicals have elaborated this over the past two centuries2. But reviewing the history of this theoretical relationship is not the goal here. The movement surrounding anarchism in the past 200 years has certainly included its fair share of theory, yet what has rooted anarchist ideas so deeply in human society is the prioritization of action. It is this action-based relationship between the ecological movement and anarchism that we explore.
How has anarchism inspired and shaped ecological action in recent history, and how might it continue to? The experience of Earth First! over three-and-a-half decades embodies the most critical aspects of this question.
While Earth First! (EF!) has never considered itself to be explicitly anarchist, it has always had a connection to the antiauthoritarian counterculture and has operated in an anarchistic fashion since its inception3. In doing so, it has arguably maintained one of the most consistent and long-running networks for activists and revolutionaries of an anarchist persuasion with the broader goal of overturning all socially constructed hierarchies.