This is the introduction to the anarcha-feminisms issue of Perspectives on Anarchist Theory (N.29). It is available from AK Press here!
Ok, editorial collective. Let's talk this through. So, what are anarcha-feminisms and why do they need their own Perspectives issue?
Well, because these questions persist: what's the relationship between anarchism and feminism? What critiques do feminists have of anarchists, and vice versa? Are anarchist spaces also feminist spaces, and if not, why not? Isn't feminism supposed to be implicit within the meaning of anarchism, and therefore unnecessary to specify?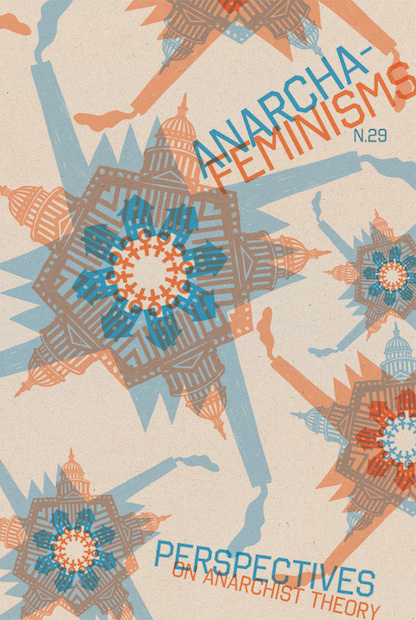 Supposed to be, yes. Maybe. Depends. Anarchist organizing and socializing environments are NOT always feminist (eyeroll if you agree–we thought so). The need to confront one another on the persistent failure of practices to live up to proclaimed ideals, suggesting that anarchist cultures haven't always been able to sufficiently break free of the patterns of the society they're trying to oppose and replace, is in itself enough of a reason for stating it explicitly.
But it may be even more than that. A certain ideal of anarchism may be feminist, and a certain ideal of feminism may be anarchist, but not all the polymorphous forms of anarchism or feminism fit that description, even at the level of principles and ideals. Just as there can be feminisms whose aim might be, for example, to insert women into state and corporate power structures, or traditional religious leadership, there can be anarchisms which promote individualist machismo in the name of autonomy, or which essentialize gender binaries in the name of "nature."