Perspectives on Anarchist Theory's 33rd issue, Transformations, published by the Institute for Anarchist Studies, is available directly from the IAS, as well as from AK Press, Powell's Books, or a bookshop near you!
Click here  to order a copy for yourself, or for your local library, friends, comrades, and family.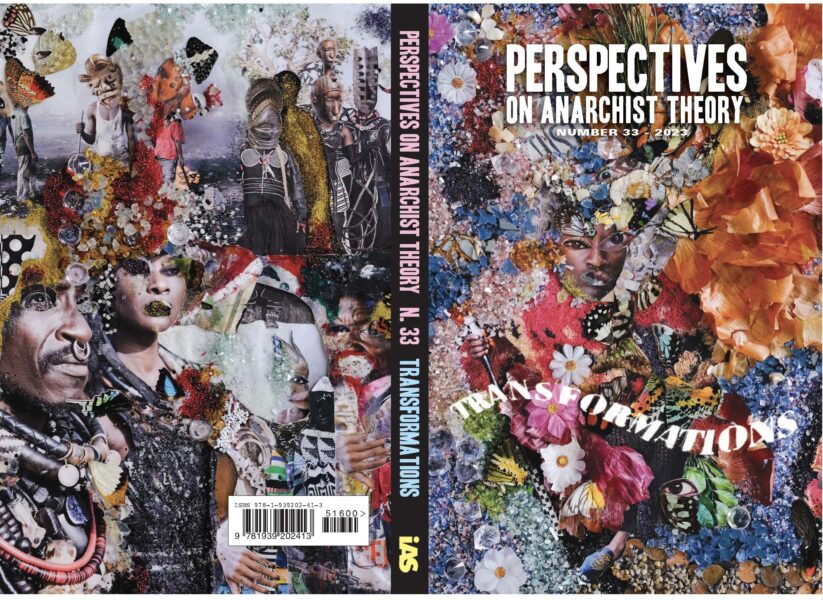 The new issue is over 200 beautiful pages. Charles at Eberhardt Press in Portland strikingly designed the issue and handcrafted, through offset printing, each copy. Perspectives Transformations features the Abolitionist Tarot cover and inside art of Kai Lumumba Barrow. Describing what ties the thirteen essays in this issue together, Lara Messersmith-Glavin, in the introduction explains, "It is (the) push and pull of the old and the new that we see in this issue, a collection of investigations into both our histories and our futures, inquiries into the symbols and memories that have shaped the world in which we find ourselves, and visions for the ones we hope to create." The issue features thirteen essays, including Jesse Cohn's "Demodernizing Anarchism," as well as articles on consensus decision-making in the intentional community of Christiania; anarchist cybernetics; communicating climate catastrophe through performance; from inside the Portland protests of 2020; and explorations of how major social change happens and why.
Using the Abolitionist Tarot as a guide, Messersmith-Glavin continues, "Our hope is that these works will help provide a path for us as we grow from fools to abolitionists and beyond."