A land and water grab is happening in the canyons and plateaus where I live in rural Utah. Several Canadian corporations backed by transnational investors are moving in to extract tar sands and oil shale on public lands. These outfits are the spear tips of a host of operators who are trying to strip mine the world's dirtiest oil in the headwaters of the Colorado River, one of North America's most endangered rivers.
In a region already hit by more than a decade of drought, the mining corporations are drilling deep into underground aquifers to pump water for their processing operations. At the ranch where I work, the springs in the canyon downstream from the initial mine are drying up. The ranching family is one of the first to be impacted by the mine, but there are bigger implications, as waste discharged from the mines will impact more than 30 million people who rely on the Colorado River for drinking water and irrigation.
And then there are the climate change consequences. According to industry backers, there are more potential fossil fuels in the Green River formation that stretches across Utah, Wyoming, and Colorado than the Alberta tar sands. If the infrastructure for these types of megaprojects is completed, there is an almost certainty of being locked in a path toward catastrophic climate change.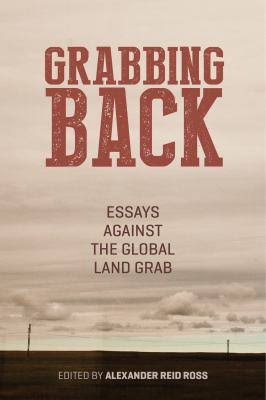 With these stunning contradictions in mind, and with all legal options exhausted, local people and climate justice rebels took matters into their own hands in the summer of 2014 by establishing a resistance camp on the mine lease in order to halt mining operations. Amidst a summer of blockades, police repression, and the stresses of day-to-day rural resistance, it's been a challenge to maintain a global perspective. It's clear that our fight is being driven by capital and technical knowledge generated through the exploitation of the Alberta tar sands. It's also clear that there are financiers intending to export these mining operations around the world using corporations deeply tied to the military industrial complex.
But what are the strategic and tactical implications as to how we should carry out our struggle? What are our relationships and responsibilities to other communities fighting exploitative land grabs around the world? How can we use our collective power to fundamentally transform the political and economic structures that facilitate this ecocidal rush?
While thinking through these questions, I came across a copy of Grabbing Back: Essays Against the Global Land Grab. This compilation is billed as an "illustrative field guide to the way people power responds to the global land grab." It ranges from pieces written by voices new to me, like Yangtze River Delta Earth First!, to long time writers and movement elders, like Grace Lee Boggs, Max Rameau, Vandana Shiva, Noam Chomsky, and Silvia Federici.