This review of Chris Dixon's Another Politics appears in the current issue of Perspectives, available here from AK Press.
It was one of those meetings where the room we booked was far too large for the number of people who actually showed up. It was the type of meeting where you rearrange the chairs to form a small circle in a corner so that the disappointing turnout feels less deflating. Myself and three other members of No One Is Illegal-Toronto huddled to discuss two fledgling campaigns we were involved in. The first was the awkwardly named "Don't Ask, Don't Tell"1 campaign that hoped to mobilize toward a municipal policy that would bar city staff from asking for immigration identification or reporting someone's immigration status to the authorities. The second was our anti-deportation direct action casework, which evolved from a model developed by the Ontario Coalition Against Poverty to fight welfare bureaucracy. We had faced a soul-sucking defeat earlier that year following the deportation of beloved community activist Queen Nzinga, who was arrested by Toronto police at a bake sale during International Women's Day. It was mid-summer 2005, and the day-to-day grind of organizing had taken its toll on our collective energies. Without the bulk of the group's members, we decided to not have any discussions about nuts and bolts of organizing upcoming events or actions and instead have a more general conversation about the direction of our collective.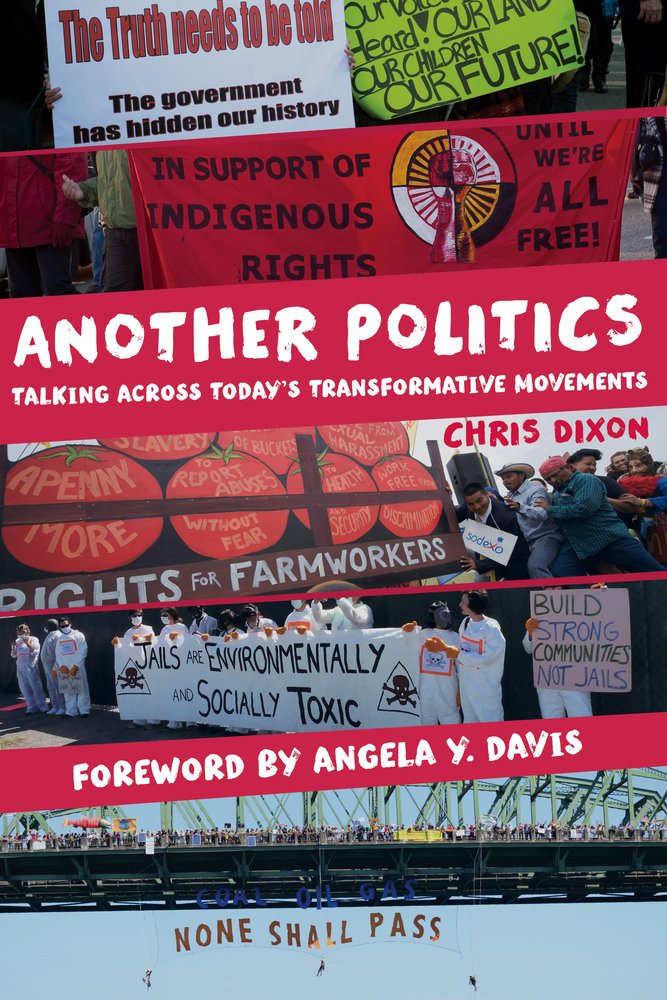 It was in that discussion that I first became aware of what Chris Dixon (2014) explains, in his book Another Politics: Talking Across Today's Transformative Movements, is a fundamental principle underlying the antiauthoritarian current in today's social movements: we were trying to figure out how to work "in the space between our transformative aspirations and actually existing social realties" (8). We saw in those campaigns two very different yet interconnected desires – the prefigurative aspirations of a world where people had the freedom to move and the freedom to stay, and the struggle to dismantle the state, capitalism, and the white supremacist settler colonial logics that undergird Canada's immigration laws.