The IAS received over 35 applications for writing grants in 2015, many of them outstanding. We awarded money to support the writing of two. The grants awarded are for projects by Laura Hall and E Ornelas.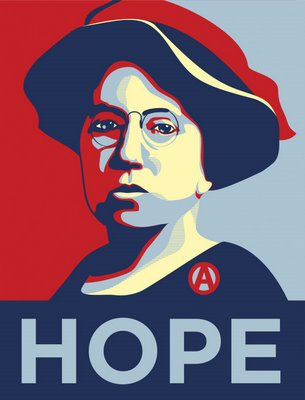 Laura Hall: Laura Hall's background is Mohawk and English-Canadian. Her work explores decolonizing and Indigenist approaches to environmentally sustainable community planning, while gendering the work in order to focus on the issues of Indigenous women as well as two-spirited peoples. She is a PhD candidate in Environmental Studies at York University.
Laura's project is called "Eco-Queer Indigenous Feminism"
I name my approach according to my own experiential, embodied and intersectional lived experience, but also as a way of representing the depth of Indigenist and decolonizing theory. In grounded, embodied, intersectional movements and story, Indigenous Eco-Queer feminist analysis is forming against a number of pressing issues— opposing oil and natural gas development for example and also ongoing housing/poverty needs, the likes of which are being addressed in our Indigenous communities in creatively culturally rooted ways. I would like to draw connections between our movements and anarchist-socialist discourses, while also lending a (Haudenosaunee) Indigenist analysis of the state's relationship to hegemonic theory and treaty understandings (at two extremes) in order to better understand ways that we might unthink the state, rethink the state, or dream new/old governance in the spirit of treaty based responsibility (as both Indigenous and ally/accomplice groups).
E Ornelas: E Ornelas is a queer and genderqueer identified anarcha-feminist of mixed ethnic background who is an English-as-first-language, US citizen living in a colonized land. E's research interests include the intersections of anarchist and feminist theory, particularly in educational contexts. When E is not facilitating both formal and informal discussions on these topics, E enjoys biking and baking.
E's project is called "Purple & Black: An Anthology of Anarcha-Feminist Theory & Action"
This is meant to provide a review and synthesis of anarcha-feminism while moving conversations about anarcha-feminism beyond past authors' attempts at defining and defending it within anarchism, to a compiled recognition and celebration of its achievements and contributions. My approach is to examine and annotate pertinent anarcha-feminist cultural artifacts, whether textual, artistic, oratory, etc. Though I am influenced by previous anarcha-feminist publications, I also wish to expand their reach beyond a predominantly white, western, and/or predominantly English-speaking sampling of theory and action.
The next deadline to apply for a writing grant is January 15th, 2016. Applications are available here.