This essay appears in the current issue of Perspectives on Anarchist Theory (N. 29), available here, from AK Press!

As a person who did not come to radical perspectives from academia, I've had quite the challenge trying to find community with people whose politics I respect.
I grew up in the suburb of Newton, Surrey, territory of the Katzie, Kwantlen, Semiahmoo and Tsawwassen peoples. I was an athlete and last-minute procrastinator who never understood why school should be taken seriously. Though I read newspapers every day, I didn't have the words to describe the injustices I could see and feel. My lack of trust in the school system, and my dwindling trust in the politics of high level sports led me to believe I didn't need validation from institutions. In grade 8, I started skipping class to find freedom. A couple of years later I found myself getting into hard drugs and failing classes. Eventually, I failed out of high school completely and was pretty proud about it.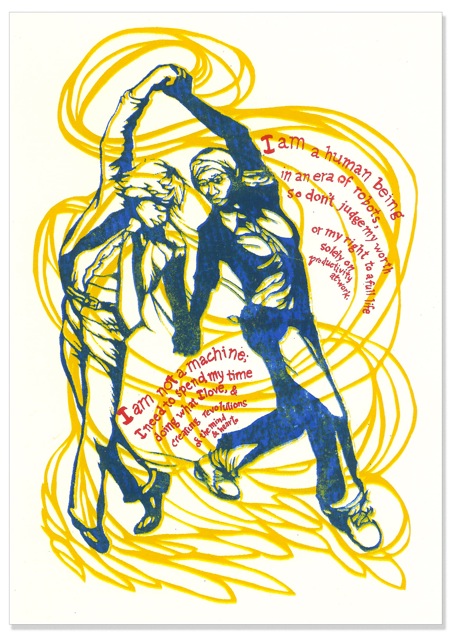 More than a missing diploma, more than my struggle with addiction, my biggest barrier to finding community in radical circles was a lack of exposure to their social expectations. I found very little compassion and support, and was often met with harsh judgment. Coming into these communities, I felt not smart enough and like an outcast. It took me years to understand the everyday language used in radical activist communities. Some words were long, some were short, but everyone said these words so casually I thought I would come across as stupid to ask what they meant. I'd go to talks and workshops, and some really smart dude would talk for an hour and then open up the space for questions. I remember feeling so lost by the jargon that by the end, I didn't even know what the talk had been about. Clearly, I wasn't going to ask the questions running around in my brain. "What do you mean by colonization?" "What is queer theory?" "Who is Marx!?" "Why are you speaking to us like my boring geography teacher?"