This innovative study explores the relevance of class as a theoretical category in our world, arguing that leading traditions of class analysis have missed major elements of what class is and how it operates. It combines instersectional theory and materialism to show that culture, economics, ideology, and consciousness are all factors that go into making "class" meaningful. Using a historical lens, Intersectional Class Struggle studies the experiences of working class people to explore the variety of working-class experiences. It investigates how the concepts of racial capitalism and Black feminist thought, when applied to class studies and popular movements, allow us to walk and chew gum at the same time—to recognize that our movements can be diverse and particularistic as well as have elements of the universal experience shared by all workers. Ultimately, it argues that class is made up of all of us, in all our contradictions and complexity.
Michael Beyea Reagan is a historian, teacher, and activist in Seattle, Washington. His writing can be found in Truthout, CounterPunch, Perspectives on Anarchist Theory, and the Evergreen Review.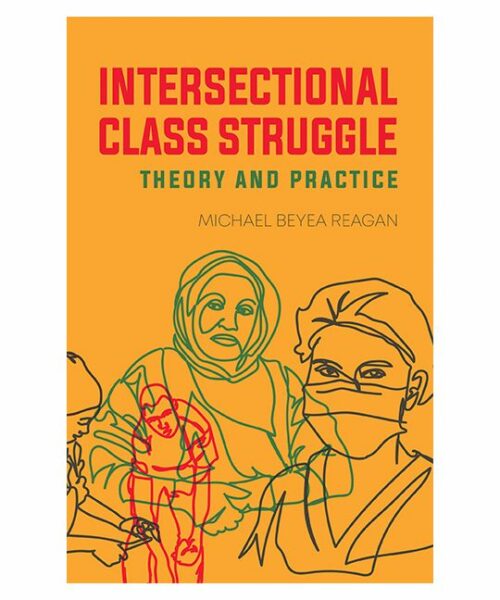 "This rich and vivid exploration of many forms of popular struggle, based on an intersectional understanding of class and consciousness, teaches the lesson that 'liberation is infectious,' and inspires us to join in carrying it forward." —Noam Chomsky

"Michael Reagan's account of class reaffirms for us the centrality of race and gender in the formation of the global working class. Carefully documenting voices of people of color and women in struggle, this book is a work of history in the making, rather than history rendered static in textbooks about Great White Men." —Tithi Bhattacharya, coauthor of Feminism for the 99%

"Intersectional Class Struggle is an immensely useful text for our times. It accessibly guides readers new to anti-capitalist struggle and intersectionality through the key debates, and also offers seasoned activists and scholars a concise, thoughtful analysis of pivotal questions about resistance and liberation. Throughout the book, Reagan uses compelling examples of solidarity in practice to bring intersectional class struggle to life for readers and to show what it can win." —Dean Spade, author of Mutual Aid: Building Solidarity During This Crisis
This IAS/AK Press book is available from the IAS!