The first of the four writing projects that the Institute for Anarchist Studies funded in early 2016 has been written and posted in Waging Nonviolence here!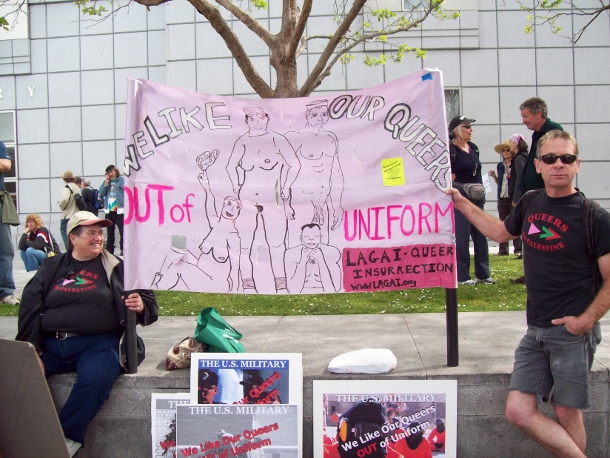 It's written by Toshio Meronek, and the IAS is proud to have provided the financial support to make it possible.
Meronek says that Lesbians and Gays Against Intervention (LAGAI)'s "unrelenting devotion to intersectionality — the idea that all oppressions are connected, and that by isolating an issue like gay rights, it's easy to fall into the trap of selling out other groups of oppressed people — started way before the word entered the lexicon of the left.
And the whole time, they've done it as "out" queers, even during a stretch when simply being open about your sexuality could get you locked up. Just about every one of them has spent time in a jail cell at some point or another."
Read the whole essay here!