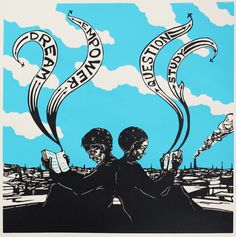 We would like to congratulate the recipients of IAS writing grant awards for 2017.  We choose the following applicants. Stay tuned for an exciting announcement about our upcoming grants' cycle.

Taylor Kestrel does work within the DIY punk and anarchist scenes in Chicago, Illinois. Originally from Wisconsin, they have been a part of radical midwestern organizations that fight against systemic oppression, prefigure radical models of organizing, and fight to create alternatives to state policing. They currently do work as a member of the F12 collective and as an organizer for Fed Up Fest Chicago.
Accountable Communities serves as a guide for groups who want to build stronger communities of resistance, without relying on the criminal (in)justice system. In light of increased state surveillance of immigrant, queer, POC, and anarchist d.i.y. scenes, now is a time for us to act if we hope to support those of us that are most marginalized, and to learn how to address violence ourselves instead of calling the cops. Coming out of the idea of the accountability process, this handbook digs into how we can approach accountability as a community before violence happens, instead of only responding to violence after it's already enacted. It offers tools for addressing violence as a community, an analysis of how to create a culture of accountability, and serves as a guide to make accountability both possible and expected within your scene.
Tristan Wright is a professional American Sign Language interpreter in Rochester, NY and an alum of the National Technical Institute for the Deaf where he was awarded outstanding graduate of the interpreting program in 2014. He is also a member of the Rochester local of the Black Rose/Rosa Negra Anarchist Federation, as well as a founder and organizer with the Rochester Incarcerated Worker Organizing Committee. His writing has been published in several publications, including the Genesee River Rebellion and the Empty Closet News.
Anarchist political theory has explored deeply the functions of class, gender, and race as related to liberation. Various authors have theorized about justice in non-hierarchical, egalitarian communities, spawning unique threads of anarchist thought like anarcha-feminism and black anarchism. To date, however, there has been far less exploration of the role of accessibility in anarchist organizing, especially with regards to the Deaf community. This text aims to address that gap by considering the place of American Sign Language (ASL) interpreting in anarchist movements. It will explore the significance of working with Deaf radical organizers as well as the power of expanding our notions of what accessibility means. It will discuss how a truly egalitarian society can meet the needs of a physically and linguistically diverse population. The piece will begin by providing an introduction to what American Sign Language is – and isn't- and the role of contemporary ASL interpreters in relation to Deaf people. This text will then explore some of the inherent challenges and contradictions of interpreting as related to anarchism, based on its history and the position of the state as arbiter and provider of interpreting services. It will draw on the work of deaf social justice and disability justice advocates to demonstrate how we can conceptualize ASL interpreting as a part of social justice work, highlighting the significance of interpreting to anarchist praxis. Finally, it will propose alternative means to achieve full accessibility and inclusion without reliance on the state. The goal of this text is not only to answer the question "why do we need interpreters?" but also to bring into anarchist discourse a new lens focused on Deaf justice. At its core, this piece will illustrate that by actively working to create more diverse and accessible movements we can better achieve liberation for all.
Keren Assaf, 36, an educator and activist, grew up in Israel to a Jewish family. Was involved in establishing and organizing various solidarity projects with the Palestinian struggle and in political education along the years. Right now mainly involved in direct action. Has completed her MA in Arizona with focus on colonialism and Native American studies, and is interested in thought and practice of alliance for decolonization across settler colonial state.
Faisal Ahmad is from Kuala Lumpur, Malaysia. He wrote a book about anarchism, The Black Book (in Malay language), runs a periodic zine Spray Can & Petrol Bomb and translated few anarchism zines and articles to Malay language. He says: I am very much interested to learn more about anarchism, explore and write about it as I believe in the first step towards a revolution is by educating ourselves, what I mean our here is everybody from all over the world especially the working class.
He is translating the book of Petr Kropotkin: The Conquest of Bread first. About this he says: The English version of this book is very hard to acquire here in Kuala Lumpur, and even if there is one, it will be expensive and almost impossible for me to get one. So I translate it base on what I got from The Anarchist Library. I will translate it base on the structure of the sentence, word by word and every words in the book. I do found out that the English version is much shorter after I translated it to Malay. So far, I have translated it chapter by chapter and currently, I am just finished the Chapter 7: "Clothing" and will start as soon as possible the Chapter 8: "Ways and Means." I will add my own introduction to explain the methods that I have used, explanation on some of the words as the footnotes especially the anarchism terms and the references that I have used during this translation project. I am planning to finish the other two major of Petr Kropotkin's work, (i) Fields, Factories and Workshops: or Industry Combined with Agriculture and Brain Work with Manual Work, and (ii) Mutual Aid: A Factor of Evolution.
Joshua L. Marshack is a biological anthropologist interested in exposing the misuse—intentional or not—of science in the service of injustice. He says: A primary impetus for my work is a belief that inequality is not simply tied to human nature. Like racism, sexism and warfare, it is contingent on historical processes. None of these are inevitable byproducts of biology, or as ancient as often supposed. At least theoretically, all are soluble problems.
His project, Social Order and Change in the Fongoli Chimpanzee Community uses fluctuations in the male dominance hierarchy of the Fongoli chimpanzee community in Senegal as a case study. About this he says: I demonstrate connections in the ways social order is changed, maintained, and subverted in this species. Likewise, I consider parallels and differences between these phenomena and corresponding ones in humans. As made evident by the ethnographic record, there are similarities between the mechanisms through which individuals transfer from one social role to another, i.e., rites of passage, and those by which such roles are evaded, undermined, and equalized. Suggesting shared evolutionary roots, I describe in chimpanzees structurally similar, corresponding and likewise conceivably interrelated processes, though ones devoid of cultural complexity. I focus not only on changes from one life stage to another and in social dominance, but also on more temporary circumventions of social mores, as when adult males tolerate normally prohibited mating by adolescent males. As in our own species, certain life stage changes and phenomena related to them are seen to occur outside the bounds of normally circumscribed behavior—in a liminal social state often accompanied by a change in spatial relationship to others.