The Institute for Anarchist Studies (IAS) is excited, in collaboration with AK Press, to publish the forthcoming book ¡No Pasarán!: Antifascist Dispatches from a World in Crisis, coming out in October of 2022. 
¡No Pasarán! is an wide ranging and vital antifascist anthology edited by Shane Burley, and featuring over 30 contributions by authors, activists and journalists, including: Kim Kelly, Geo Maher, Hilary A. Moore, Daryle Lamont Jenkins, Emily Gorcenski, Maia Ramnath, Alexander Reid Ross, Matthew N. Lyons, Abner Häuge, Margaret Killjoy, Michael Novick, Jeanelle K. Hope, Maxililian Alvarez, Emmi Bevensee, Frank Miroslav, Ryan Smith, Leila al-Shami, Shon Meckfessel, Patrick Strickland, Mike Bento, Mirna Wabi-Sabi, Benjamin S. Case, Joan Braune, and Margaret Rex. It is published in collaboration with AK Press. 
In celebration of the book, the IAS is sharing some background on how it came together and, more importantly, how you can support the fundraiser organized by its editor, Shane Burley, to support all of the contributing authors. 

Since 2016, the term "antifa" has become one of the most recognizable political signifiers in the country, one abused and misused by disingenuous political pundits around the country. The growth of the antifascist movement, which has a long history going all the way back to the interwar period (1918-1939), has been in direct correlation to the explosion of the far-right from the Trump movement, "identitarians," national populist parties, open white nationalists and the alt-right. The reason that so many are trying to understand antifascism is because it has become one of the dominant political expressions for the antiracist Left, and yet disinformation remains persistent in the discourse.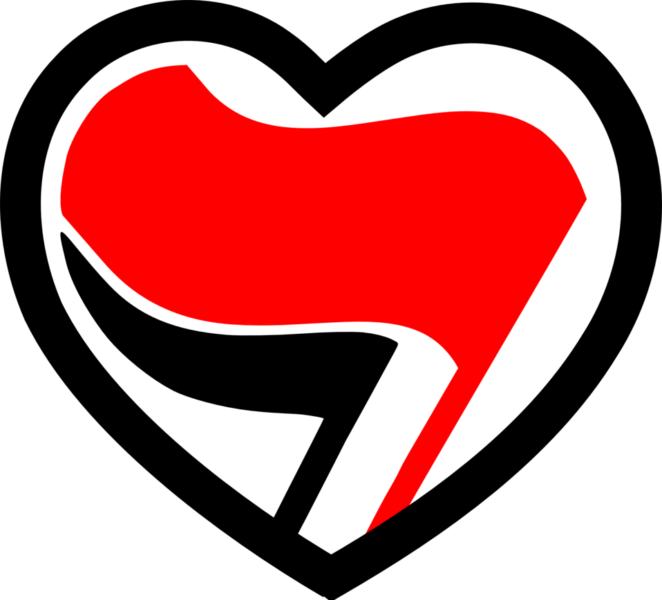 Back in 2018, Shane Burley began putting together an anthology book on antifascism that would open up the conversation; soon after the IAS and AK Press came on as co-publishers. Burley hoped to counter some of the narrow discussions on what antifascism is by opening up how we talk about it. Rather than simply one type of organizing or activism, antifascism includes a vast array, from digital tactics to street protests, from mutual aid to coalition organizing, and only a narrow range of voices have been highlighted in most media coverage. 
That was where ¡No Pasarán! came from: the need to open up how we think of antifascism and invite writers from around the world to build a more diverse, intersectional, and future thinking vision of an antifascist movement.
Four years later ¡No Pasarán! features around thirty chapters and a whopping 200,000 words, making it one of the most complete and wide ranging books ever published on this subject. The Foreword is written by Talia Lavin, whose book Culture Warlords has become a defining volume on the subject, and whose experiential journalism is unabashedly antifascist rather than feigning dispassionate distance. The Afterword is written by David Renton, one of the most prolific voices recounting the history and theory of the antifascist movement, and who has published nearly a dozen books on the subject, many of which are considered classics.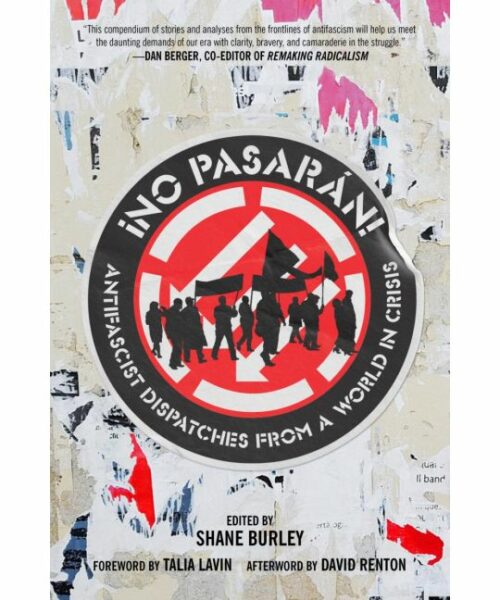 The rest of the book contains some of the most important voices on what antifascism can mean. Kim Kelly talks with her friend David Campbell, an antifascist political prisoner who was sent to Rikers Island for defending his community against the Proud Boys. Matthew N. Lyons talks about the "three way fight" dynamic at play when fighting back against fascist movements. Geo Maher discusses the role of neoliberalism and imperialism in the growth of fascism. Over these chapters, we talk about everything from digital organizing tactics to the role of music and culture to the ways that identity intersects with antifascism, and we move past the confines of the United States.  
The book's editor is running a Kickstarter in order to pay all contributors a stipend for this work (vs the typical model where there are only funds to pay the editor), and the IAS wants to help spread the word and support this work.  
Please share this fundraiser in your circles and tell all your friends, comrades,
co-workers, and family!

The IAS is proud to have played a part in this book coming to life, and to be publishing it in collaboration with AK Press. These sorts of books live and die on word of mouth. Please spread the word, share on social media, and support the contributors to this incredible project! 
Thanks so much!